'Let's stick with something that works.' That must have been the thought that team leadership had when they introduced Grizz, a mascot for the Memphis Grizzlies. It's not particularly witty nor clever, but it's solid. Who doesn't like a good bear for a mascot, after all?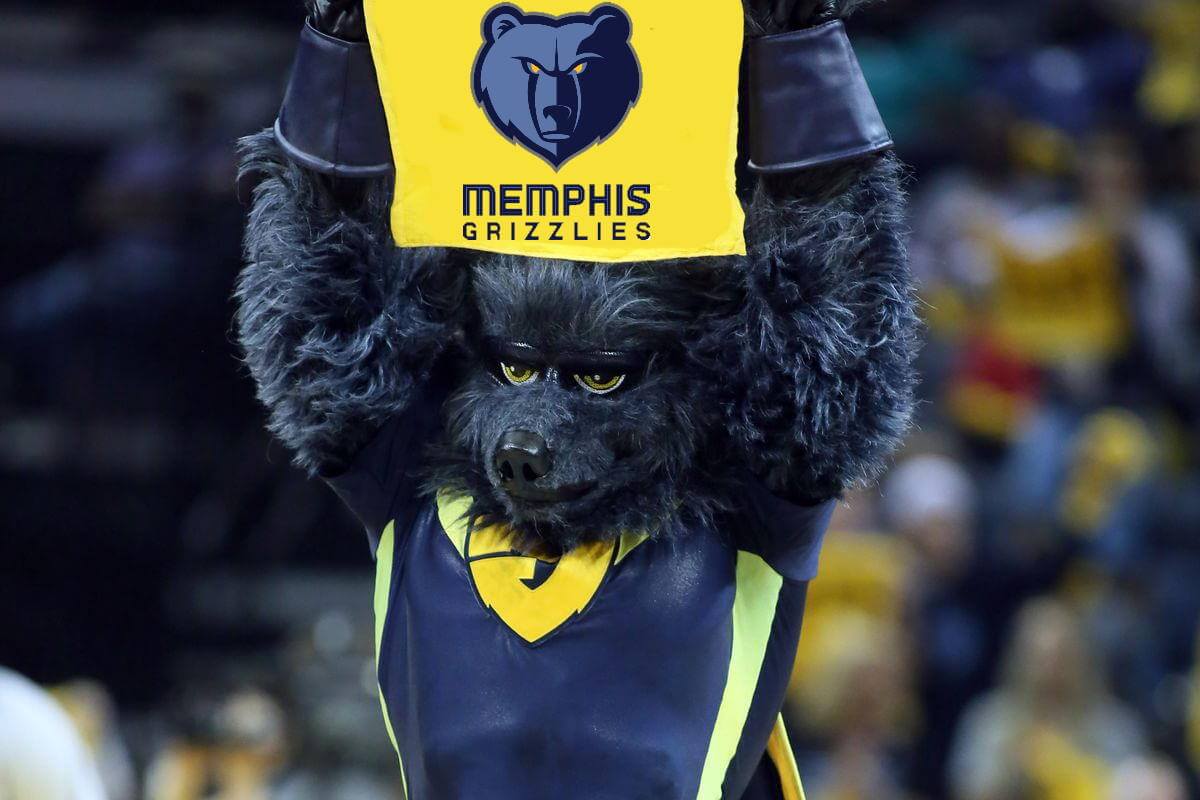 The Move
Grizz has outlived the Vancouver Grizzlies themselves, and survived the move to Memphis. The Vancouver Grizzlies were an expansion team that joined the NBA in 1995, but a series of tough results and low attendance forced the owners to throw in the towel. The franchise moved to Memphis, and so did Grizz.
The Battle
Grizz fought and won the battle against cancer in 2008. And when we say it, we mean it. It's not just a made up story. Eric McMahon, the man inside the grizzly bear suit, was diagnosed with Hodgkin's lymphoma that year. The team didn't want to replace the mascot with someone else, choosing to help Eric fight against the disease. Mr McMahon is still donning Grizz's suit, having been in remission for over a decade.
That's why Grizz is so partial towards St. Jude Children's Research Hospital and comes their often to help children defeat this horrible disease. Proceedings from most of his fundraisers to towards that hospital. His achievements were finally recognized in 2011 when he was inducted into the Mascot Hall of Fame – and he deserved it completely, in our humble opinion. That same year, to mark Grizz's 10th year in Memphis, Super Grizz was introduced. He is Grizz's alter ego who performs crazy stunts.
Mr. McMahon is the third performer to have donned this venerable mask, although the first two have remained anonymous.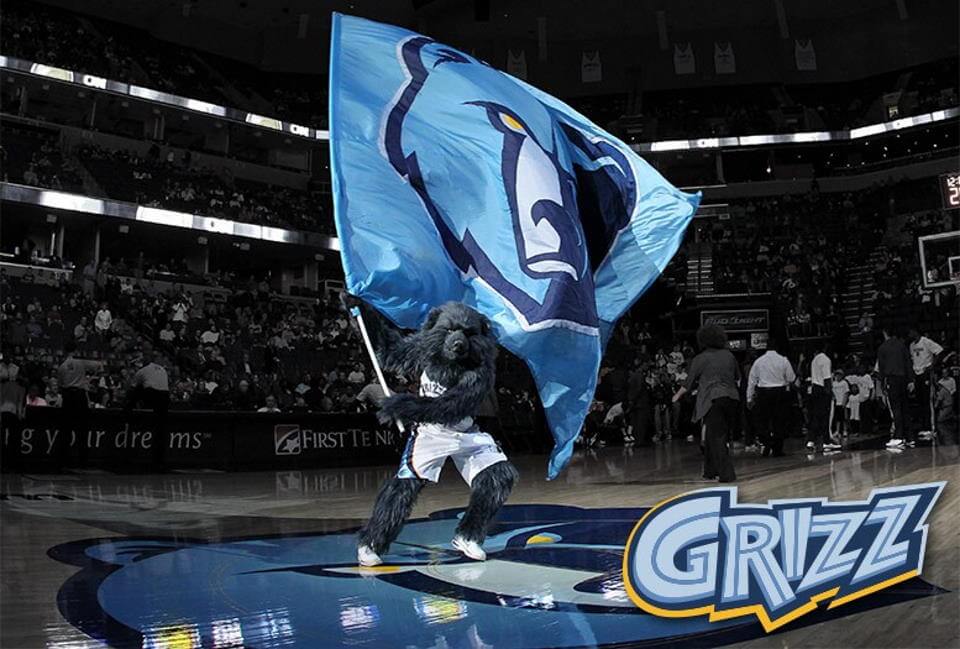 The Transformation
It would be unfair to say that today's Grizz is the same as the one from Vancouver, though. The Vancouverite Grizz had a true ursine look: he was portly, brown and furry.
However, when the team moved to Memphis, Grizz's appearance was also changed. He became bluish, rather muscular, and lost his huge bear belly. This was planned – Memphis is among the most obese cities in America, and so a chubby mascot would be sending the wrong message.
The team claims this Grizz is the same as the one from Vancouver; he simply transformed with help of a magic potion. It wasn't necessary to have Grizz look like the real grizzly bear in Memphis – since, unlike in Canada, there isn't a chance one could encounter one in the real life.
The change allowed Grizz to be able to perform great stunts and tricks, just what chubby Grizz was unable to do.
Check out Grizz's massive shooting skills:

A grizzly mascot isn't the first in the history of Memphis. A short-lived World Football League team had a grizzly bear as its mascot in 1974-75 season. Even though some claim a grizzly bear in Memphis is out of place, we believe he's a perfect fit for the Bluff City.