Philadelphia 76ers are among eight teams out of 23 to make it through the first decade of the NBA. It's no wonder then that a team with such a rich history has had their share of mascots – three, to be more precise.
Big Shot
Older fans will remember the mascot that represented the 76ers until 1996 – his name was Big Shot. He was a blue monster with ginger hair and a pair of super cool shades. We still remember Big Shot's coolness: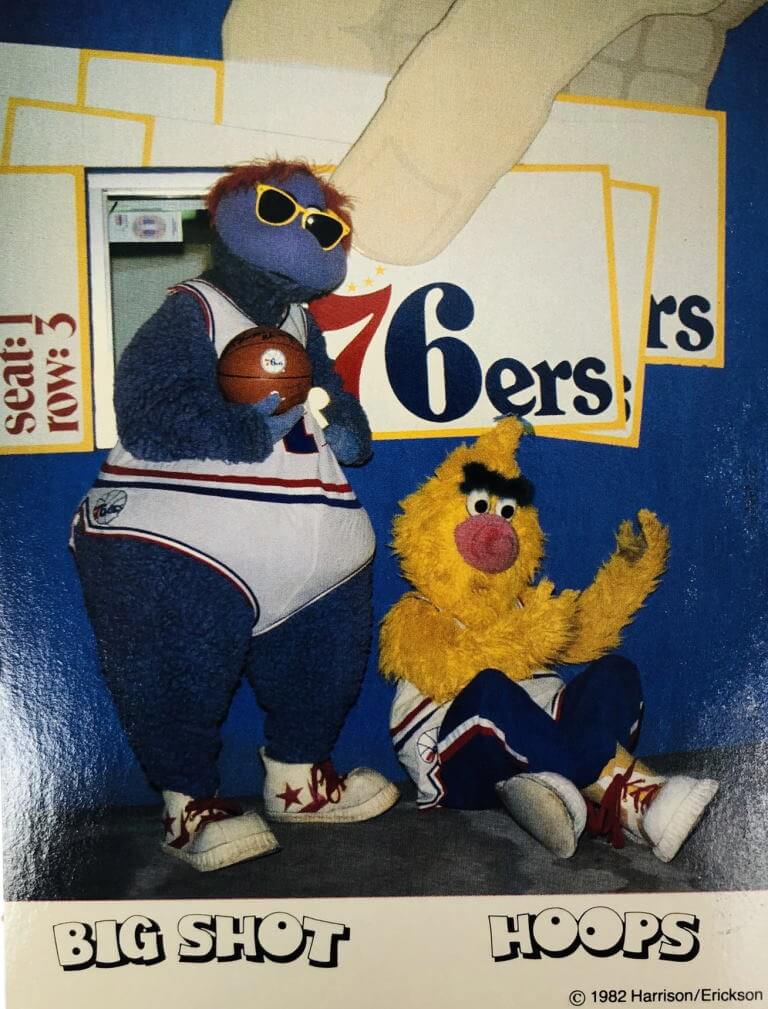 Big Shot was so popular that fans have been aching for the team to bring him back, but their efforts haven't been fruitful so far. What they got instead way Hip Hop.
Hip Hop
Hip Hop was a rabbit full of energy, and his introduction marked a move towards a more athletic mascot who could jump and do great dunks.
He didn't fail in that regard, but his overall appearance left much to be desired. Many called him a bit creepy. But oh boy, could he dunk! We cannot help but shed a tear for the guy: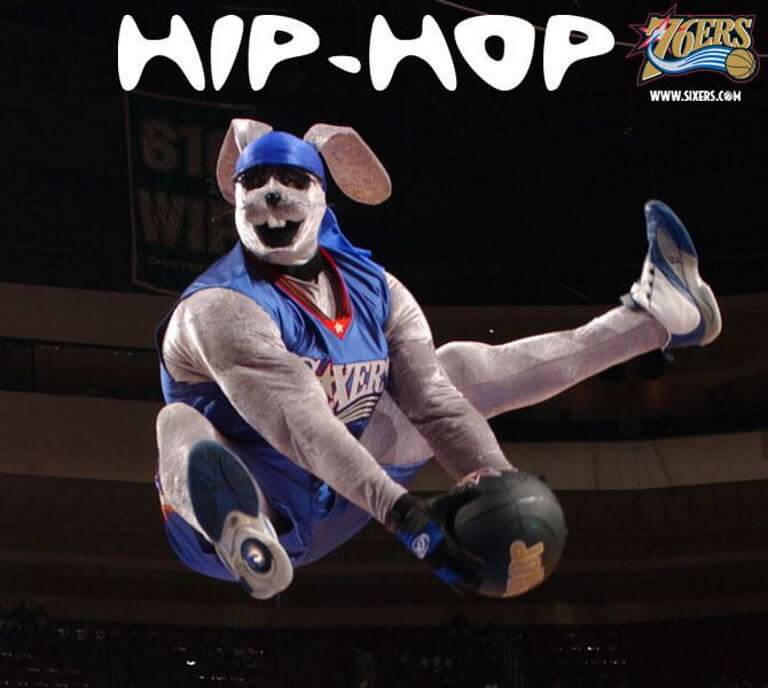 After Hip Hop had been sacked in 2011 due to a change in ownership, the team went without a mascot for a few years until a new mascot was unveiled in 2015. There was a fan vote in the meantime where the fans chose between cartoon Ben Franklin, a moose, and Franklin B. Dogg – obviously, a dog. The team decided not to introduce any of these mascots right away – although a modified version of the latter would become Franklin the Dog.
The official story goes that Hip Hop found himself a lady rabbit to spend his days with in rural Pennsylvania, thus leaving him without time to perform his duties as a mascot.
We know the truth – the fans were indifferent towards Hip Hop, especially the children, and the management wanted to change that ASAP.
Franklin the Dog
And change they did. To much fanfare, the team got their own new canine mascot called Franklin the Dog on February 19, 2015 at Wells Fargo Center, finally breaking the four year mascot-less period. His first game was a day later against the Indiana Pacers.
He was designed by Raymond Entertainment Group and special effects company Jim Henson's Creature Shop. The result is a visually very appealing mascot.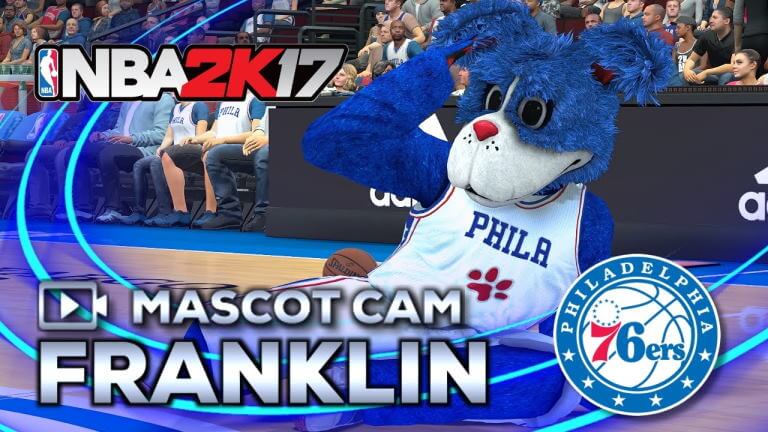 The decision to replace Hip Hop was easy to make, but developing a new mascot was no easy task. The team opted to delegate part of their obligations to kids, and thus Franklin is a mascot partly designed 'for kids, by kids'.
The origin of the mascot's name should be trivially easy to guess. Yes, it's that Franklin we all like to see in our pockets – the founding father Benjamin.
Curiously, Franklin is a blue fluffy dog wearing a white jersey, so he's donning the team colors wherever he goes. He still looks very handsome and friendly even with this color pattern.
The big guy has even had an own origin story penned for him. It's equal parts cute and ridiculous at the same time, singling him out as a descendant of a mythical creature that accompanied the Founding Fathers and has been a major part of the city's history from the get-go.
The team managed to find the creature who conveniently happened to live near the 76ers' locker rooms at the arena, and the rest is history.
Franklin truly does look like the hero the 76ers need. He's charismatic and adored by the youngest fans. Looks like they finally hit the nail on the head with Franklin, who manages to be a lot of fun and a great image for the team as well. Kudos!