Homer, Rally, Chief Noc-A-Homa – MLB Atlanta Braves Mascot

The venerable Homer decided to make Atlanta his home, where he serves as a mascot for the Atlanta Braves. Atlanta had a very interesting and tumultuous history with mascots, and that's worth going over.
The current mascot, Homer, has a baseball-shaped head, somewhat resembling Mr. Met, the New York Mets mascot. His full name is actually "Homer the Brave", which sounds similar to the last verse of the national anthem. He made his first appearance in 1989.
Going further down the memory lane, the mascot that preceded Homer was called Rally. He replaced the first mascot, Chief Noc-A-Homa. He doesn't appear often nowadays. He resembles a red bear, not unlike Wally the Green Monster, the Red Sox mascot. He was popular with the fans, but it appears he's not used anymore.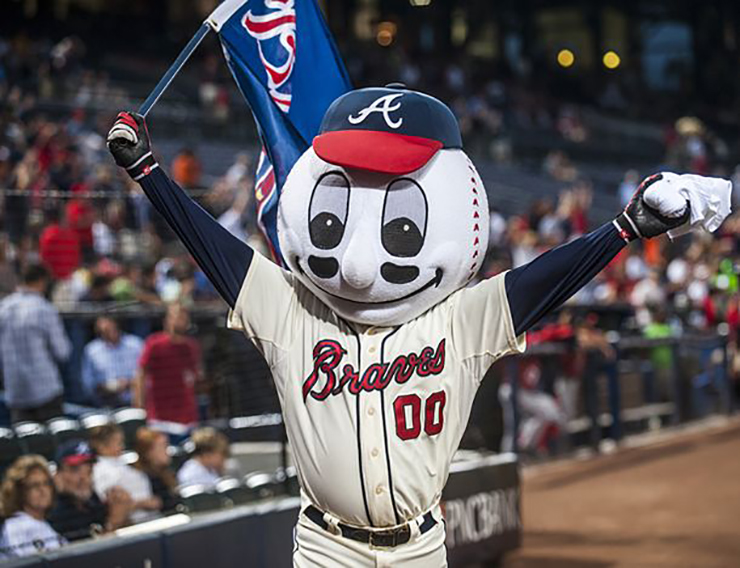 Another mascot used for a short time during the late 70's was the Bleacher Creature. He was a green furry creature with Braves logo, and was mainly aimed at entertaining the younger spectators. He would also visit charitable events and hospitals. The costume was worn by Alan Stensland, a student at Georgia Tech.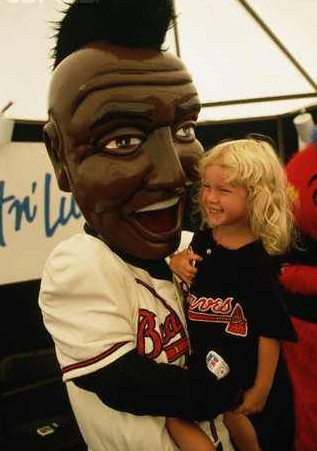 The most popular and recognizable mascot that the Atlanta Braves had is Chief Noc-A-Homa. He was the original mascot of the Milwaukee Braves, and afterwards when the team moved, the Atlanta Braves. His name is a play on words meaning "Knock a Homer", 'homer' being home run. He lived in a teepee at the bleacher seats and his job was to dance whenever his team hit a home run.
Fans became superstitious over time, as whenever a game was played with his teepee removed, such as when the games sold out, the Braves would lose horribly. At one point in 1982, they lost 19 out of 21 games with the teepee removed, and the team was in a dire state. But when they put the teepee back, their play bounced back and they went on to win the Western Division. Coincidence? You'll have to decide for yourself.
Interestingly, the man who worked as a mascot was a Native American, Levi Walker, Jr. However, in 1986 their relationship ended. Many speculated that happened because, at a time when political correctness started gaining ground, it was difficult and offensive to many to have a Native American mascot. However, Levi stated that a majority of Native Americans actually supported the character of Chief Noc-A-Homa.
Recently, the team posted a job listing seeking a new performer to work as Homer. The job description is exhaustive, and provides a glimpse into how much work being a mascot really is. For example, a mascot must perform on each of the 81 home games, make 200+ public appearances and develop and present educational programs, among other things.
While these days mascots are obviously not a top priority with the Atlanta Braves management, they are an integral part of the game and we're sure it would do them well if they gave their mascot some more exposure. People love entertainment and mascots bring precisely that.